Well, a lot has transpired since I last blogged. Josh has been in and out a few times and is currently underway and the details are classified. I do know that they will be home early, about 6 weeks early!!! WOO HOO!!! Anyhow, both kids are currently sick, which really sucks because we all know how sick Preston gets when he gets it. This makes his 5th illness this year alone. Granted, it is a virus that Addison has so it only makes sense that he would get it but I would think that with him being over a year old that his little body would have
some kind
of immunity to getting sick, but apparently not. We are trying to fight doctors to find out why he gets so sick all the time. So far this year, he has had 2 ear infections and three viruses. The bad part about him getting sick is he runs a high fever. Three times he has been sick he has ran a fever of
at least
104.
I am sorry, but that is a really high fever for such a small body, yet we are no closer to finding out what is wrong. He has had two blood tests done and the only thing that they can find abnormal is his platelet count has been high for the two different tests. They wont specifically check for what I keep asking for so my next referral will be for either an immunologist or a hematoligst.
As for Addison, she will be celebrating her
3
rd birthday on the 1st and she is excited. Hopefully she will be feeling better before then. She has been running a fever all week and at first the doctor at the urgent care clinic told me that she had a UTI that went to her kidneys and that she had a severe kidney infection, and told me that they normally hospitalized for treatment but since she was not in a lot of pain nor was she throwing up she could go home and do the antibiotics. Well, she threw up on the way home and I of course freaked out. I called the doctor back and he said it was okay but if she couldnt keep fluids or her meds down it would be an issue. The next morning she woke up and I gave her the meds and she threw it all up 10 mins later. I called and made an appt for her. The first thing out of her doctors mouth was she did not have a UTI
or
a kidney infection. She did however have a virus that causes vomiting and the cold symptoms which she had both of. So today is day five of her running a fever. The good thing is it comes down with tylenol/motrin. I just hate to completely cut all fever out since it is a virus, fever is the only thing that is going to help get rid of it. So we are just watching it for now.
As for other news, most of you already know that we are expecting our third child this fall. I have been given two different dates, 10/31 and 11/1. They are only a day apart so it really doesnt make much difference, so I am sticking with 11/1 for now! This pregnancy was a complete surprise as we were not trying. All babies are miracles and this one is mine. After all the medical intervention we needed to conceive Addison and Preston, this is for sure a little miracle! I go for my next appointment with an ultrasound on
Monday, March 31st. Josh was supposed to go with me but with the unexpected last minute underway trip, he wont be able.


We had a good Easter and got some cute pics of the kids.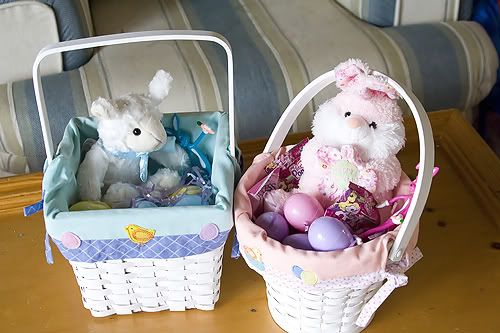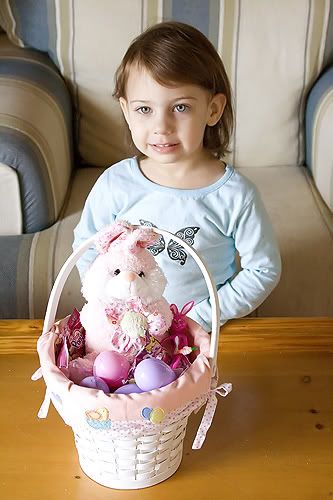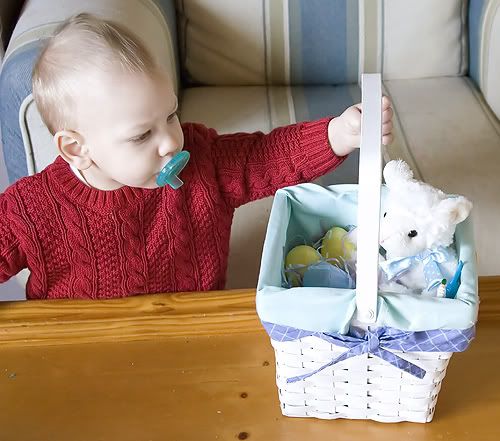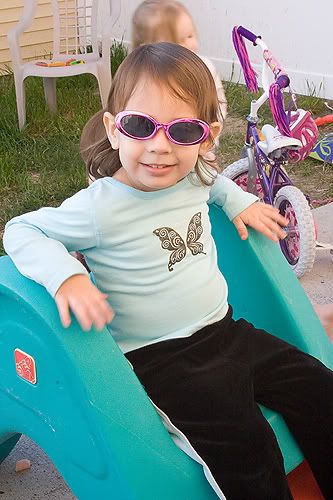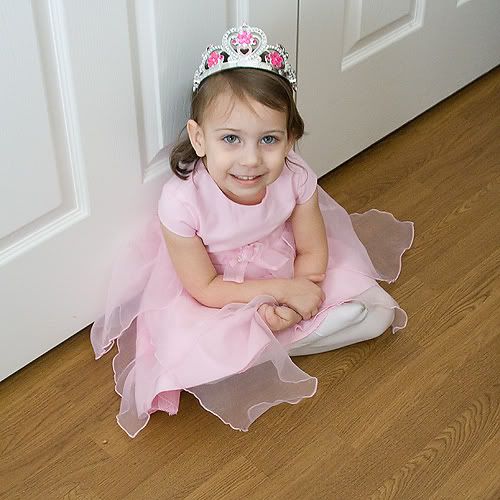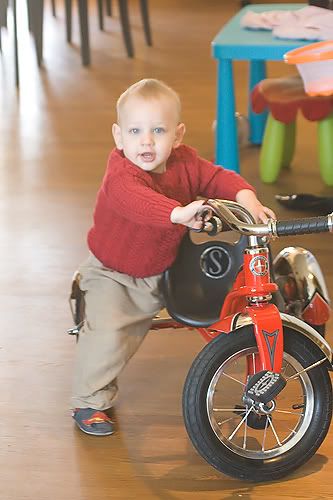 Jerinda has posted a blog topic for today and it is what am I thankful for...Here goes.

I am thankful today for all that I have in my life. From the toys scattered on the living room floor to the baby that is growing in my body. But I would have to say that I am most thankful for my wonderful husband. He hates being away from his family for extended periods of time and even though we hate it too, I am thankful for it. Most people would and will think I am crazy but hear me out. I am thankful for it because it allows me to stay home and watch my children grow up and change every day. It does suck being away from him. It really does. But that is part of being in the Navy. It is part of my job as a Navy wife. I am thankful that I get to wake up each day when ever Preston wakes up. I am thankful that I am the one that puts him down for a nap. I am thankful that I am here for him since he has been so sick there is no day care that would take him since he wont get his shots for a while. I am thankful to be here in Va. I know that I am 1500 miles away from home and away from my friends and family, but I have also made some really great friends here too. They are different friends. They are navy wives and we all have a special bond since we are all navy wives. I am thankful for them. I do miss my friends back home and the family support, but I think I have adjusted nicely here in Va. I cant believe that we have been here for over a year now. I am also thankful for the new house that we will be getting soon. It is going to be so nice to have room to move around in and not be so cramped.

I am sure that there is more, but I cant think right now. So I have finished Friday's blog assignment and I am thankful for it since it got me to blog again!!!

One last pic...I got my hair cut recently too and I havent shared it here yet, obviously!